____________________________________
RCES Kindergarten Orientation 2022
RCES Kindergarten Teachers are looking forward to meeting you and your child for the 2022-2023 school year! At this event you will hear a presentation about what to expect in Kindergarten while your child engages in a read aloud and centers in another room.
Please review the available slots below and click on the button to sign up. R
If you have more than one child entering kindergarten please utilize two slots.
If you need translation services please indicate in the "comment" section of our sign-up.
Spanish Translation will be available on Thursday, August 18 in the AM. Slots.
Health Tech will be at BOTH days of KO to discuss health needs at RCES
- RCES Administration and Kindergarten Team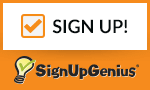 Required Childhood Vaccinations for Preschool Programs and Schools
All Maryland students must provide documentation that they have received the required vaccinations at the appropriate interval in order to attend school. This applies to students who are new to Montgomery County Public Schools (MCPS) entering Prekindergarten, Kindergarten, Grade 7, or who are transferring from another school district at any grade level. Maryland State law requires that families provide proof of vaccinations within 20 days of the first day of school, which is Monday, August 29, 2022
Parents/Guardians may contact their healthcare provider for a copy of their children's vaccination records to verify which vaccinations have been received to date, or may view and print their children's vaccination records at the Maryland Department of Health Center for Immunization website: https://md.myir.net/. All healthcare providers in Maryland are now required to record vaccinations administered on lmmuNet, Maryland's secure immunization information system. Hard copies of the vaccination records are to be submitted to your school's assigned School Health Services (SHS) health room staff.
Important Dates!
• Monday, August 29, 2022: Students must provide documentation of required vaccinations unless parents/guardians provide documentation of an exemption. Students who have not received their vaccinations may enter school if they provide evidence of an appointment to be vaccinated by Monday, September 20, 2021.

• Monday, September 19, 2022: Students who have not provided documentation of required vaccinations must be excluded from school until such documentation is provided
FREE AND REDUCED-PRICE MEALS
Students may qualify for free or reduced-price meals based on household size and income. They may also qualify if they are receiving Supplemental Nutrition Assistance Program (SNAP), Temporary Cash Assistance (TCA), or Medicaid benefits. Families may apply for meal benefits by completing an Application for Free and Reduced-Price Meals for the current school year. Beginning school year 2022-2023, students who qualify for reduced-price meals will not be charged that cost - meaning that reduced-price students will eat for free!
Apply online NOW at MySchoolApps.com (Translations available) Click here for an English video tutorial. Click here for a Spanish video tutorial.
Federal eligibility guidelines change each school year; therefore a new application must be submitted each school year. All students in the family should be listed on one household application. A notice will be mailed home to each student if you are approved for meal benefits or do not qualify for meal benefits. Please keep this important document for your records and use throughout the school year. If you are NOT approved the meal prices will be as follows - Breakfast $1.30 per meal, Lunch $2.55 per meal.
*Families may apply for meal benefits at any time during the school year.
Households that are unable to apply online should contact their school or the Division of Food and Nutrition Services at 240-740-7400.
Please click here to apply online.