Student Service Learning

Mr. William Sartori
SSL Coordinator, School Counselor
William_L_Sartori@mcpsmd.org
301-924-3210

Student Service Learning (SSL) activites are intended to address a recognized need in the community and provide a learning experience for students. SSL is required by the Maryland State Department of Education for graduation. Hours are earned through upaid service with non-profit organizations, government agencies, school clubs, and through specific school courses. There are only a few opportunities working directly with the school.
SSL hours can be earned beginning in the summer after grade 5. Students should aim to finish earning all their hours by the end of the first semester of their senior year to avoid potential problems at graduation. Students should also consider trying to earn most of their hours before the fall of their junior year when coursework becomes heavy.
SYSTEMWIDE STUDENT DOCUMENTATION TIMELINE

Time Frame of Service

Documentation Due Date

Service completed during the summer

September 25, 2020

Service completed during the summer and 1st semester

January 8, 2021

***SENIORS****Service completed during the summer, 1st semester, and 2nd semester

April 2, 2021

Grades 9, 10, and 11 services completed during the summer, 1st semester, and 2nd semester.

June 4, 2021

Documentation that qualifies seniors for Certificates of Meritorious Service

April 2, 2021
Newly added SSL OPPORTUNITIES
Deadline: March 1, 2021
This year students may earn 10 SSL hours for quality video submissions. Learn more
Student-to-Student Extracurricular Series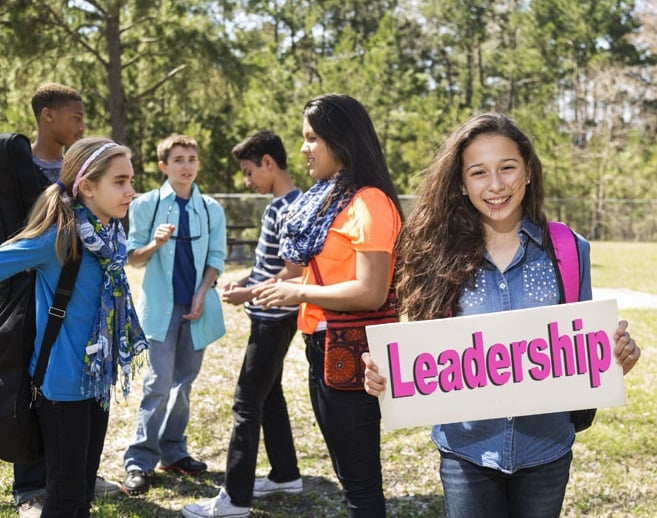 – Ongoing –
We are seeking students interested in developing a video presentation with either a leadership moment or extracurricular skill to inspire, teach, and share with their MCPS peers and the greater MCPS community. Students may earn 10 SSL hours for successful submission of all items identified in the Student-To-Student Extracurricular Series Form.
Learn more
Virtual/Remote MCPS SSL Opportunities (Click on link above for the newest and most up to date opportunities)
Here are MCPS SSL opportunities that can be completed from home until schools return to normal status.
| | | | |
| --- | --- | --- | --- |
| Title | Organization | Description | Additional Details |
| | Link Generations | Volunteers are asked to write letters and draw pictures at home that can be delivered to Ring House residents at the Charles E. Smith Life Communities and Ingleside at King Farm. | Link Generations will review your letters and artwork and deliver them to isolated older adults. |
| | The Lutheran Village at Miller's Grant | During the COVID-19 pandemic, come and join the UNMUTE student musician group in Maryland to share your love and music talents with senior residents in the Assisted Living facilities. | Parent/guardian must sign a Volunteer Release Permission and Waiver of Liability Agreement. |
| | Project Change | Middle school students will plan and complete three service projects. The institute will be led via Zoom by an MCPS teacher for 2 hours per day for each 5-day session. | Parent/guardian must sign a waiver authorizing permission/release. |
| | Project Change | High school students will help develop and implement the curriculum for 2 week-long sessions of the virtual student leadership institute for middle schoolers. | Parent/guardian must sign a waiver authorizing permission/release.C |
| | Small Things Matter | Help us make non-religious greeting cards with kind messages to share with the elderly in our community. | Small Things Matter will review your cards and deliver them to isolated older adults. |
| | Small Things Matter | Help us make peanut butter and jelly sandwiches to share with the homeless in our community. | Email a picture and log of the number of sandwiches made to the Long Branch Community Center. |
| | The Tacy Foundation | Write letters/messages to seniors, record music video performances, share written testimonies/stories, etc. to benefit those who receive the uplifting music and messages. | Send to foundation and teen intern for approval and distribution. Parent/guardian must sign a waiver authorizing permission/release. |
| | The Soda Fund | Help our organization raise funds to help victims and survivors of domestic abuse safely escape and begin a new life. Create a flyer or social media post directing people to participate in our virtual community night. | Your flyer or social media post will need to be reviewed and approved by The Soda Fund. |
| | League of Women Voters of Montgomery County | Help us increase access to our Voters' Guide by researching major businesses and nonprofit organizations and identifying contact persons for these organizations. | Students will compile this information for our organization to use; students will not be directly contacting these organizations. |
| | Empowering the Ages | Now is a more important time than ever to connect older and younger people with one another, to make sure everyone knows that someone cares. | All correspondence goes through our organization, and student's confidentiality is ensured. |
| | Catholic Charities | Write a poem or letter to offer encouragement and gratitude to support our front-line staff. | All correspondence goes through our organization, and student's confidentiality is ensured. |
| | Catholic Charities | We need help providing sewn cloth face coverings for our staff and clients. | Place your finished face coverings directly in a box or envelope, seal with tape, and mail it to our center. |
| | JCA Heyman Interages Center | Make a difference in the lives of isolated older adults by sending warm, cheerful letters, messages, art, poetry and stories. | All communication will be filtered through professional JCA staff. Only first names of participants will be shared. |
| | Small Things Matter | We are looking for volunteers to help us make cookies and other baked treats to share with food insecure families in our community that we serve. | No-contact drop off will be arranged. |
| | Small Things Matter | We are looking for volunteers to help us make frozen casseroles to share with the homeless in our community. | No-contact drop off will be arranged. |
| | The Soda Fund | Make thank you cards on index cards honoring First Responders in Montgomery County that help rescue victims of domestic abuse and violence. | Take a photo of your cards, and mail or drop off your cards at Sugo Restaurant at Parc Potomac. |
| | Small Things Matter | Help us make friendship bracelets for kids to help them cope with the new stresses brought on by the COVID-19 pandemic. | No-contact drop off at Small Things Matter |
| | Kits to Heart | Write uplifting, inspiring messages in cards to bring joy to patients who need it the most. | Cards provided for pickup, and no-contact drop off of cards when finished |
| | League of Women's Voters | Help the League of Women Voters of Montgomery County create postcards to encourage newly registered voters to cast their ballots for the November 3, 2020 General Election. | Students who participate will not contact any voter directly. |
| | League of Women's Voters | Help us increase access to our Voters' Guide by researching minority-owned businesses and organizations and identifying contact persons for these organizations. | Students will compile this information for our organization to use; students will not be directly contacting these organizations. |
| | Autism Speaks | Volunteers can get involved virtually by being social media champions by creating 2 flyers/social media graphics that our organization can use after the race to thank our runners and sponsors for their support! | Please do not include any pictures or images of yourself or any personal information in your flyer or social media graphic. |
| | League of Women's Voters | Create graphics and video content for LWVMC's Social Media Channels using applications such as Canva, InShot, Video Splitter, or the Adobe Creative Suite (Photoshop, Illustrator, After Effects and/or Premiere Pro). | Your creations must not use images of yourself or identify yourself to the public in any way except for your age and first name. |
| | League of Women's Voters | Serve as a member of the Observer Corps by attending live-streamed meetings, recording observations, and writing a brief report on the content of the meeting and observations about the process. | Students are expected to observe at least two consecutive meetings. |
| | Kits to Heart | In an effort to bring some joy to cancer patients, your origami will be included inside cancer care kits that are distributed to patients throughout Maryland. | Students may ship or coordinate with the organization to drop off finished origami. |
| | Kits to Heart | Your comfy cloth masks for pediatric or adult cancer patients will be included inside cancer care kits that are distributed to patients throughout Maryland. | Students will coordinate with the organization to drop off finished masks. |
| | A Wider Circle | Check baby clothing donated to our organization for quality, and create bundles of clothing for various ages and genders that we are able to redistribute to families. | Schedule a time to pick up and drop off the items with A Wider Circle. |
| | A Wider Circle | Sew up a storm, and create masks for our neighbors without ready access to them. | Schedule a time to drop off the items with A Wider Circle. |